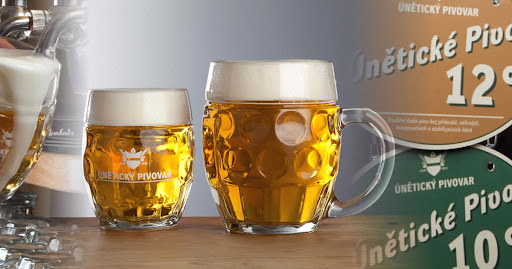 Happy Monday, everyone!
Buckle up and join us for a journey to the Czech Republic, birthplace of the pilsner.
Our journey takes us to several hundred year old brewery nestled in the small village of Únětice, on the northwestern outskirts of Prague. Únětický Pivovar is rooted deep in traditional Czech beer culture so their primary focus, naturally, is making world-class pilsner.
Their most popular beers are Únětické 10° and Únětické 12°, both unfiltered, unpasteurized, refreshingly bitter pilsners.
Únětice 12° (4.9%ABV) has a clear, straw-yellow color, and a fresh but light aroma of hops. The body has the crisp taste of malt with a head that is rich and long-lasting.
Únětice 10° (3.8%ABV) shares the same wonderful, fresh wholesome taste of its stronger brother, Únětice 12° lager, but is a bit more dry. Having a light, pale yellow, and a nice dry beginning with a distinct fresh taste of hops, this beer gives just a hint of sweetness, but quickly turns into an addicting sharp bitterness of hops.
-Both of which are available in 50cl bottles and 30L kegs–
---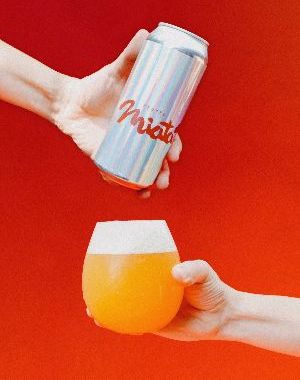 Want loads of variety from one single brewery without compromising on quality?
Then look no further than The Veil.
Whether they're making IPAs (like Redredmiatamiata; pictured), wild ales (like Closer Glimpse Viognier), intensely fruited goses (like the Omnipollo collab, Vanilla Blueberry Dragonfruit Passionfruit Shu) or imperial stouts (like their Sleeping Forever series) everything they touch turns to liquid gold.