WE'RE GETTIN' WILD!
We dug into the cellar and found a few treats to share! Select cases from Von Seitz TheoreticAles and Ale Apothecary are being released!
ON TOP OF recent arrivals from de Garde and Wildflower it's a spontaneoustravaganza!
No less love, however, for our next brewery—from Bend, Oregon, USA—The Ale Apothecary! Born of an appreciation for the history and intimacy of entirely manual beer production, the Arneys are crafting beer by hand, on wood, using locally sourced and foraged ingredients, reflecting not only a deep appreciation for the land and its bounty, but for the generations of artisans before them who devoted their creative energy to producing beer naturally. Simply beautiful.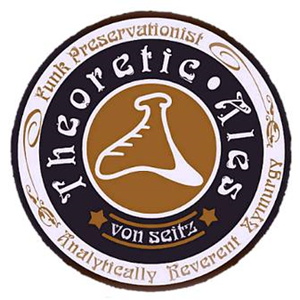 Von Seitz TheoreticAles is a tiny brewery hailing from Smithville TN, USA. Specializing in experimental interpretations of spontaneous, farmhouse and foraged styles, these guys thrive on the wild and weird, making beers sure to appeal to those interested in exploring frontiers of taste where science and tradition meet. Most batches come in at under 25 cases, yet we are able to bring it to you because we love you and we love this beer!

The Ale Apothecary – Demon King of Friday – Bourbon & Wine BA Blackberry Sour Stout – 9.12%ABV
The Ale Apothecary – The Beer Formerly Known As La Tache – Wild Ale w/Honey Aged in Wine Barrels – 8.5%ABV
The Ale Apothecary / Twist Wine Co – Twist – Wild Ale Brewed w/Wine Grapes & Honey, Aged in Oak Barrels – 11.98%ABV
Vonseitz Theoreticales – A Golden Moment in Time – Tennessee Oud Bruin – 6%ABV 14P
Vonseitz Theoreticales– A Moment in Time – BA Wine Flanders Oud Bruin – 7.5%ABV 16.6P
Vonseitz Theoreticales – Valkries Nest – Farmhouse Ale w. Juniper & Pine – 4.5%ABV 14P
Vonseitz Theoreticales – Zeus Taint – Spelt Farmhouse – 5.6%ABV 13P
---
And another shipment of crispy boys/girls has landed! This, folks, is what World Class pilsner tastes like. Get your Únětický orders in now, because this beer disappears fast!
---
OH, AND LOOK! Some words about Foreign Objects!