ATTENTION. ATTENTION. THIS IS NOT A DRILL.
Crazy fresh, air-shipped Equilibrium incoming!
This is a pre-order with a fast turnaround– We'll be able to ship it out to you in 2 weeks.
So you'll need to get your pre-orders in by this Wednesday ( the 10th) at 10am!
400x – DDH DIPA – 8%ABV
Enso – DIPA – 8.2%ABV
Fluctuation Wave – DIPA w. Lactose – 8.1%ABV
Hyla Versicolor – DDH DIPA – 8.5%ABV
Light At The End Of The Tunnel – IPA – 6.5%ABV
Mass X Acceleration – DDH DIPA – 8.5%ABV
Photon – Pale Ale – 4.8%ABV

Everything is available in both 473ml cans and 20L KeyKegs. 
Use this week's pricelist (see below) to make your pre-order. And I repeat, the deadline for this pre-order is this Wednesday at 10am. So don't sleep on this.
---
You asked for it, so here it is– Evil Twin NYC. Need we say more? Nope.
A highlight from this release includes:
Dumb Fruit 5 – Blueberry, Raspberry, Concord Grape, Champagne Bubbles
Sour Ale / 6.6%ABV
Flavors of mixed berry jam topped with tangy grape. Sweet, tart, 'n full bodied.

As always, quantities are limited, so preference will be given to customers who place full orders.
---
From Russia– with love –comes new Zagovor.
Get your hands on all of these super fresh IPAs and pastry sour ales in both CANS and KEGS. 
Cloud Mining – Pastry Sour Ale – 7%ABV
Mangoliers – Sour Ale w. Mango & Lactose – 6%ABV
Replica – DDH NE IPA – 6.5%ABV
Replica HBC 630 – Single-hop NE IPA – 6.5%ABV
SLOW & TRVE: DDH+Lupulin Powder – DH Pale Ale – 4.8%ABV
---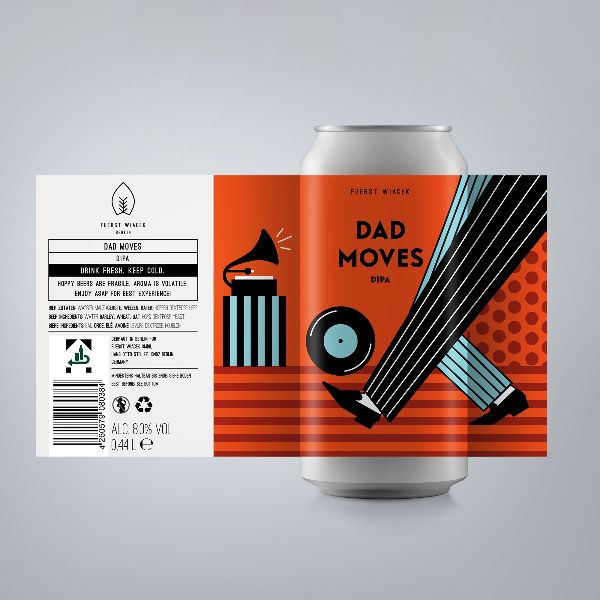 Get your IPA fix with our huge selection of Fuerst Wiacek.
Whether you want something to take your beer fridge to the next level or some beautiful haze on your taps, Fuerst Wiacek has got you covered.
They even have something that is sure to make you a better dancer (after a pint or two…)
Dad Moves
DIPA / 8%ABV
Dry hopped with Citra, Mosaic, Simcoe & Idaho 7
Check out the pricelist for the full selection of kegs and cans.