We have a HUGE amount of American beers for you this week, featuring American Solera, Fat Orange Cat, Timber Ales and Evil Twin!
We've got a little bit of everything to offer– from DIPAs like Take it to the Max by American Solera to pastry sours like I Must Be Dreaming by Timber Ales.
And Evil Twin has everything in between– pilsners, imperial stouts, you name it! (Not to mention sour ales and IPAs.)

And none of their imperial stouts are more famous than:

Evil Twin – Even More Jesus
Imperial Stout / 12% ABV / A few times in the history of craft beer it has happened that a highly praised beer rises beyond mortal stardom into a higher godly league. Usually the recipe to make such heavenly drops is thick fudge-like body, pitch black color, amazingly overwhelming aromas of chocolate, coffee, dark fruits and muscovado sugar, obviously only made in limited amounts and most crucial of all – it must taste rare!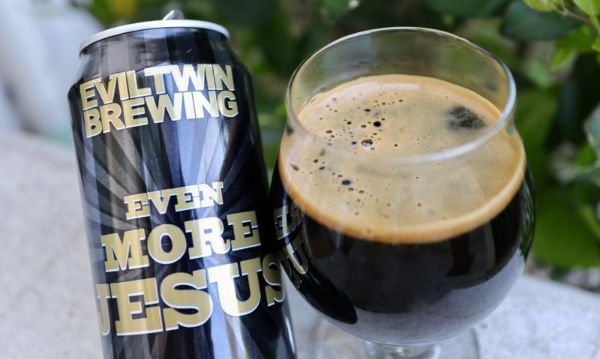 And that's only the tip of the refreshing beer iceberg!
Make sure to check out the pricelist below for the full range of cans from these 4 world-class breweries.
And now for some tasty brews from this side of the pond. Arpus Brewing Co can always be trusted to brew stellar IPAs, like one of their newest releases, QDH Citra Lumopax x Mosaic Lupomax QIPA.
But have you tried their sour ales? You won't want to miss out on Raspberry x Cherry x Lime Imperial Sour Ale. 

 ***We also have kegs available for the lucky few amongst you!