FRESH (and I mean FRESH!) OFF THE PLANE we have a FIRST TIME visitor to Drikkeriget—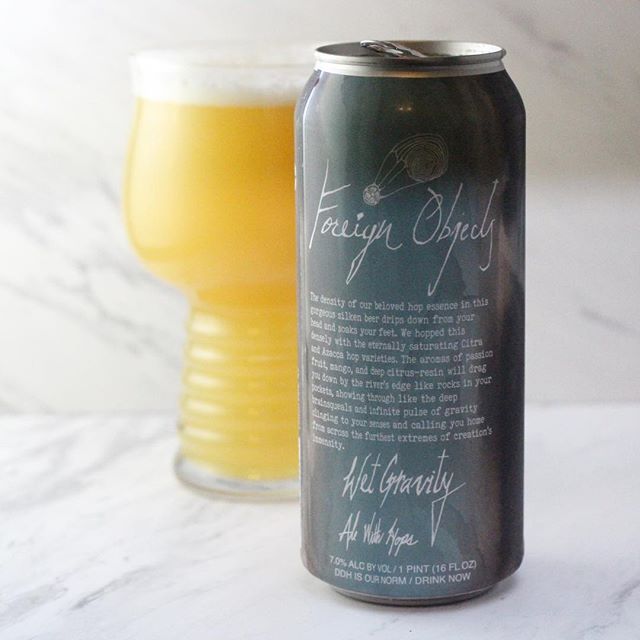 Specializing in "New American Hoppy Ales", Foreign Objects eschews typical New England-style sweetness in favor of a more balanced, intense, fully hopped (read: bitter, dry) beer drinking experience.

Get your hands on all five of these juicy, resiny hop bombs while they're still around!
Wet Gravity – DDH IPA – 7%ABV
In The Gold Dust Rush – Hazy IPA – 6,7%ABV
Ritual Colors Imperial IPA – 8%ABV 
The Hanging Garden Hazy IPA – 6,4%ABV
Dreamtime Haruspex Imperial IPA – 8%ABV
---
Have yourself an EEEEEEVIL Christmas.
It's not yuletide if you're not toasting with the season's perennial heavyweights from Evil Twin NYC. Keep the tradition alive with Christmas Eve at a New York City Hotel Room and Even More Christmas!
PLUS lots of other beery stocking stuffers like Dumb Fruit 9, To the Milky Way and Back and The Beer That Refreshes!
Cans AND kegs available—grab some now and be the hero of Christmas!