Have you been missing West Coast IPAs as much as we have? Then you're in luck, because the holy trinity of Californian breweries, Port Brewing, The Lost Abbey & The Hop Concept, has heard our prayers.
In addition to bestowing upon us thirst-quenching West Coast IPAs from Port Brewing like Wipeout, The Hop Concept plays around with hops to make hazy creations like:
Dank & Sticky
DIPA / 8.5%ABV
The inaugural beer of The Hop Concept brand, this IPA boasts aromas of citrus and dank, resinous pine. As the flavor opens, huge notes of stonefruit and dank resin give way to a malty backbone and drying hop bitterness on the finish.
And Port Brewing does so much more than preaching the word of the West Coast IPA. They also dabble in the dark arts, with beers like:
Old Viscosity
Imperial Stout / 10%ABV
In a pinch, this beer could be substituted for your jalopy's engine oil. While most haven't chugged used oil from the crank case, it wouldn't be black as a starry night, nor sport a creamy tan head like Old Viscosity. Remember, oil changes every 3k miles and drink Old Viscosity as needed. Everyone wins.
Want more rich beers? Lost Abbey focuses on Belgian-inpired beers, especially those that are barrel-aged, so you know you're in for a treat when they make an imperial stout, like:
Serpent's Stout
Imperial Stout / 11%ABV
This is a massively thick and opaque beer that begs the saints to join the sinners in their path to a black existence.
Be sure to check out the pricelist for all of the refreshing IPAs and rich stouts from these three breweries.
Did you know that The Veil got it's name from Matt Tarpey's time spent learning the art of wild ales with Jean-Pierre Van Roy at Cantillon?
Jean-Pierre explained to Matt that natural wine maker's refer to the yeast pellicles from the spontaneous fermentation process as "The Veil."
So it's no wonder that The Veil is excelling at making wild ales, like:
Mergence IV
Farmhouse Ale / 6%ABV
A blend of barrel-fermented Farmhouse-inspired ales aged in red wine barrels for 15 months dry-hopped with El Dorado and Motueka hops. Bright and zesty with notes of white grape juice. Bottle-conditioned for 23 months.
But don't get so distracted by their beautifully crafted wild ales that you miss out on their decadent imperial stouts, empty & Devastate.

Devastate
Imperial Stout / 17%ABV
Imperial Stout Aged in Rum Barrels for 12 Months and Apple Brandy Barrels for an Additional 12 Months conditioned on Cacao Nibs, Cinnamon, Blanchard's Coffee, Vanilla, and Chilis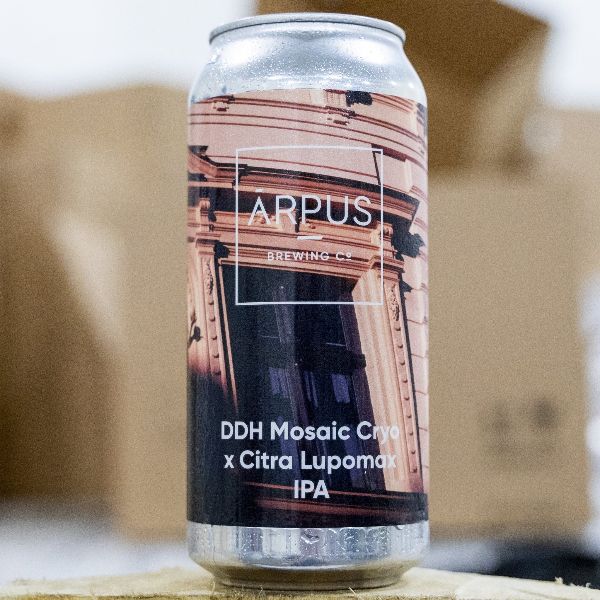 Arpus is back with an exciting selection of IPAs ranging from 5.5% all the way up to 12% — and also with enough kegs to go around!
DDH Mosaic Cryo x Citra Lupomax IPA
IPA / 6.5%ABV
PS. Want more kegs? Then be sure to pick up Fuerst Wiacek's first beer from their new brewery in Berlin, IPA N°1.