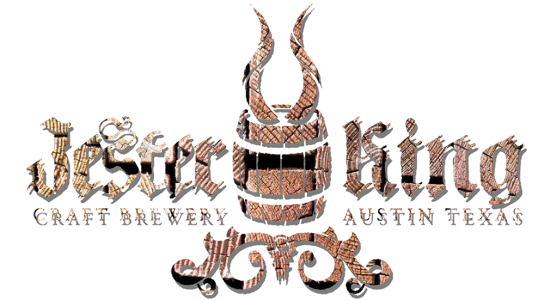 Happy Monday, everyone! This week, let's do something different and have a closer look at one of our deeply beloved producers of farmhouse ales, Jester King Brewery.
If you want farmhouse ale, then it makes sense to look to an actual farmhouse, nestled in the Texan countryside. At Jester King, all of their beer is either spontaneously fermented or fermented with a mixed culture of brewers yeast and yeast cultured off the skin of local plants and wildflowers.
The result are beers that are uniquely "Texan," tied to the terroir and filled with the love of the land, which they showcase by using Texas-grown grains, hops, and even melons (check out the Farmhouse Ale with Texas Summer Melons) whenever possible.
Give your customers a taste of Texas–and equality–with Farmhouse Ales like Femme Sauvage, which was made for the Pink Boots Society, an organization that was created to "assist, inspire and encourage women beer industry professionals to advance their careers through education."
Or give them something truly refreshing–and stunningly beautiful– like a Grisette with blackberries, cherries, or currants.
Not only does Jester King love the beer traditions from the Belgium and France, but they also pay homage to other traditional (and nearly forgotten) styles, like East German Porters (like Pattinson Porter) from the early 20th century, which are heavily toasted, highly hopped, and brettanomyces refermented.
In other words, every one of their beers is unique– with a delicious story to tell.
Check out the pricelist below to see all 13 different bottles and to spread the Jester King love.
---
Mo' IPAs, No Mo' Problems
Fill up your shelves with fresh IPAs that are sure crowd pleasers.
If you need something light on alcohol but heavy on flavor, look no further than Fuerst Wiacek.
Loose Juice (Collab. with Barth-Haas)
Session IPA / 5.5%ABV
Dry hopped with Citra, Citra Lupomax, Azacca Lupomax & Cashmere Lupomax. Total juice bomb.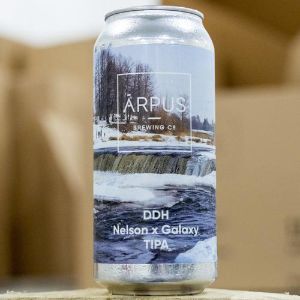 And if you have customers that choose their beers based upon the-most-alcohol-for-your-money — admit it, we all know those people — then you'll want to pick up some DIPAs and TIPAs from our Latvian friends at Arpus Brewing Co.
It will leave a strong impression (but perhaps without leaving strong memories).
---
Our price list contains the beers featured above, but we always have a wide variety for you to choose from and constantly add great new beers, updated every Monday. We urge you to take a look at the list on a weekly basis to keep up with the releases.

If you're not subscribed yet, write to Laura at lau@drikkeriget.dk to make sure that you don't miss out.