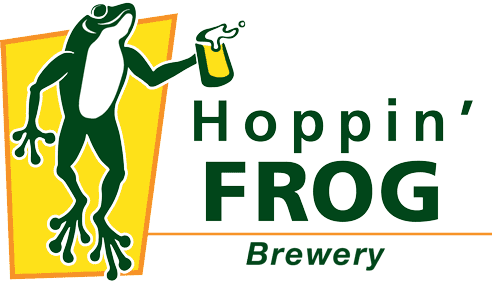 Hey all! Just in time for the (hopefully) post European lockdown 2.0, we're excited to bring you another great offering from our good friends at Hoppin' Frog. As always, we have a huge variety of beers available for pre-order including bottles, cans and kegs. Stock up for the remainder of the winter months the best way possible.

All the old favourites are back, including some brand new beers (see below), the popular 355ml bottle size, and emerging 248ml cans. 
Have a look at the list below! 
The beers will be with us in around 2 months
PLEASE GET YOUR ORDERS IN BY Wednesday 16/12
To download the list, contact us.
Please note that pre-orders are binding, and prices may be subject to change.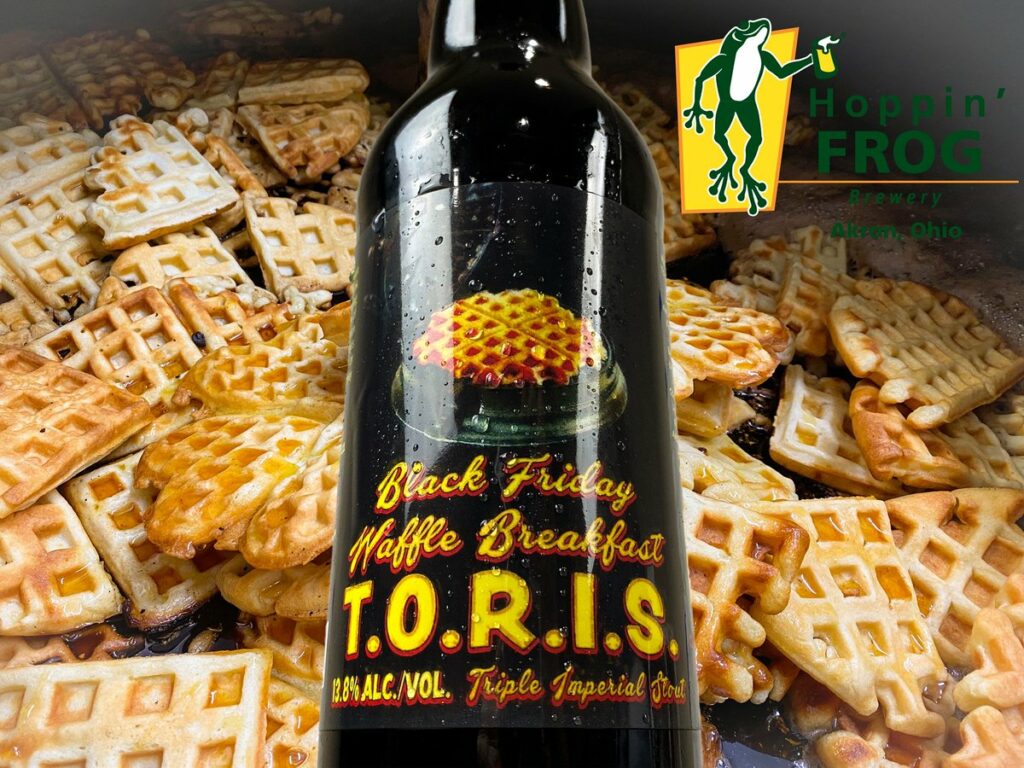 Don't miss:
Black Friday Waffle Breakfast T.O.R.I.S.
rated 4.3 on Untappd!
"For this masterpiece, we pay homage to our Head Brewer Lee's antique waffle iron collection. It fills your senses with cooking like at Grandma's during the holidays, with fresh waffle flavor and aroma from these amazing, century-old cast-iron waffle irons in action.
Also, since we missed out last time: 
Re-Re-Pete 3X American Imperial Brown Ale in 248ML CANS!
"In the beginning, there was an innovative West Coast brewer by the name of Pete, who developed a wicked-good and ground breaking beer that became known as the defacto-standard American Brown Ale. It boasted an abundance of specialty malts and Brewer's Gold hops to create a great taste previously which was unbeknownst to mankind. Now, together with Pete we have created Re-Re-Pete 3X as a triple version to pay homage to the innovative energy of American brewers, and deliver a great historic beer to true beer lovers! "


Hauser's Heat of the Moment – Imperial Porter – 12%ABV
Get your hands on this brand new, small-batch release before anyone else!

"Invoke passion and heighten your senses with all the great flavors of this sexy Imperial Porter. This is one attractive beer, with chocolate, hot pepper, and cinnamon mingling together in perfect harmony and drawing you in closer. Enjoy all the complexity and deep satisfaction this rich, dark masterpiece will invoke." –Hoppin' Frog
pre-order list (Contact us for the for prices)
BOTTLES

Hoppin Frog B.O.R.I.S. The Crusher Oatmeal Imperial Stout 12x650ML
Hoppin Frog Barrel-Aged B.O.R.I.S. Royale 12x650ML
Hoppin Frog Black Friday Waffle Breakfast T.O.R.I.S. 12x650ML
Hoppin Frog Hauser's Heat of the Moment 12x650ML
Hoppin Frog New Years Eve 2018 12x650ML
Hoppin Frog New Years Eve 2019 12x650ML
Hoppin Frog Tequila Barrel-Aged Turbo Shandy Citrus Ale 12x650ML

Hoppin Frog Barrel-Aged B.O.R.I.S. The Crusher 12x355ML
Hoppin Frog D.O.R.I.S The Destroyer 12x355ML
Hoppin Frog BA Frogichlaus Swiss-Style Holiday Lager – 2019 12x355ML
Hoppin Frog Gavel Slammer Monumental Dark Ale – 2019 12x355ML
Hoppin Frog Pentuple 2020 12x355ML
Hoppin Frog Plum Tucked-Out Double Double Porter 2020 12x355ML
Hoppin Frog T.O.R.I.S The Tyrant 12x355ML

CANS

Hoppin Frog Cranberry Turbo Shandy Citrus Ale 24x355ML
Hoppin Frog Frogarita Turbo Shandy Citrus Ale 24x355ML
Hoppin Frog Grapefruit Turbo Shandy Citrus Ale (cans) 24x355ML
Hoppin Frog Infusion A: Peanut Butter Chocolate Coffee Porter (cans) 24x355ML
Hoppin Frog Mango Turbo Shandy Citrus Ale (cans) 24x355ML
Hoppin Frog Smashing Berry Blonde Ale 24x355ML
Hoppin Frog Smashing Honey Blonde Ale 24x355ML
Hoppin Frog Turbo Shandy Citrus Ale 24x355ML

Hoppin Frog Fresh Frog Raw Hop Imperial Pale Ale 12x473ML
Hoppin Frog Hop Heathen Imperial Black IPA 12x473ML
Hoppin Frog The Frog Abides 12x473ML
Hoppin Frog The Ohio Turbo Shandy Citrus Ale 12x473ML
Hoppin Frog Turbo Shandy Citrus Ale (cans) 12x473ML
Hoppin Frog Salted Caramel King Gose 12x473ML

Hoppin Frog Barrel-Aged Frogichlaus 24x248ML
Hoppin Frog Frogichlaus 24x248ML
Hoppin Frog Q.O.R.I.S. The Quasher 24x248ML
Hoppin Frog Re-Re-Pete 3X Imperial Brown Ale (cans) 24x248ML
Hoppin Frog Sippin Outta Sight Chocolate Cherry Martini Imperial Stout – 2020 24x248ML

KEGS

Hoppin Frog B.O.R.I.S. The Crusher Oatmeal Imperial Stout 20L
Hoppin Frog Chocolate Covered Strawberry Stout V2 20L
Hoppin Frog Coconut Cream Pie 20L
Hoppin Frog Double Chocolate Cherry Stout 20L
Hoppin Frog Extra Quadrupel 20L
Hoppin Frog Grapefruit Turbo Shandy Citrus Ale 20L
Hoppin Frog Infusion A: Peanut Butter Chocolate Coffee Porter 20L
Hoppin Frog Mango Turbo Shandy Citrus Ale 20L
Hoppin Frog Pentuple 2020 20L
Hoppin Frog Pineapple Upside Down Cake 20L
Hoppin Frog Q.O.R.I.S The Quasher 20L
Hoppin Frog Tequila BA Turbo Shandy Citrus Ale 20L
Hoppin Frog T.O.R.I.S. The Tyrant 20L
Hoppin Frog Turbo Shandy Citrus Ale 20L