The True Taste of Tennessee – VonSeitz Theoreticales
"Founded by Alex Seitz, a scientist by day and brewer by night, the ingenious flavours of these ales are produced by a combination of his love of both beer and theory."
"With only a four barrel system, each batch is hand crafted from scratch are truly some of the most unique in the world. With their focus on the eccentric side of flavour, using herbal, sour, and wild flavours, they prefer to produce extremely limited batch releases in order to include as many local-aged and foraged ingredients as possible. When each batch produces only 50 cases or less at a time, getting your hands on some is something to be proud of all in itself."
– Southern Craft Beer Magazine
Drikkeriget is VonSeitz's sole distributor outside the United States, and we are glad to bring you some brand new, exclusive beers from Tennessee!
Bruery – Bakery: Banana Bread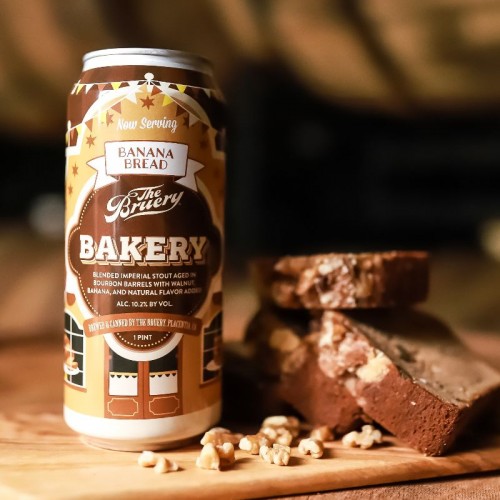 Tuck into in this rich imperial stout inspired by the warm aromatic flavors of banana nut bread. This full-bodied, blended imperial stout is treated with walnuts and banana to give it that unmistakable nutty banana bread sweetness.
The pre-ordered beers are now with us- for those who have already placed an order!
If you missed out, we have a limited amount in kegs and cans for the first to react!
Fuerst Wiacek – Sic Alps
–
IPA – Dry hopped with Simcoe, Chinook & Loral.
–
6.8 %
One of the brand new beers on our list this week from our good friends at Fuerst Wiacek. Don't sleep on these!
Khakis or Car Keys?
Have you tried this well rated New England IPA from Beachwood Brewery? A few left on our list!
Beachwood Brewing – Khakis or Car Keys – NE-Style IPA – 6.8%ABV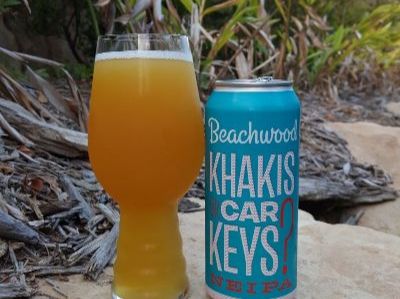 NE IPA featuring three different British malts and a wicked extreme dry hop regimen with HBC-344, HBC-568, Mosaic, Citra and Loral.
Our price list contains the beers featured above, but we always have a wide variety for you to choose from and constantly add great new beers, updated every Monday. We urge you to take a look at the list on a weekly basis to keep up with the releases.
At the moment, we feature beers from:
2nd Shift, 3 Fonteinen, Abomination, AF Brew, The Ale Apothecary, Alesmith, American Solera, Anchorage, Arpus, B Nektar, Cascade, Crooked Stave, Decadent, Evil Twin, Evil Twin NYC, Fat Orange Cat, Free Thought, Fuerst Wiacek, Hoof Hearted, Hoppin' Frog, Jackie O's, Jester King, Jolly Pumpkin, Kern River, Logsdon, Lost Abbey, Melvin, Offshoot, Old Nation, Perennial, pFriem, Popihn, Port Brewing, Prairie, Public Access, The Bruery, Vonseitz Theoreticales, and Zagovor.
Don't miss out- have a look through the price list below!
New Beers in this week:
Fuerst Wiacek – Doozy – IPA w. Citra, El Dorado & Mosaic – 6.8%ABV 16.8P
Fuerst Wiacek – Nightjar – Imp. Stout – 11.6%ABV 35P
Fuerst Wiacek – Sic Alps – IPA w. Simcoe, Chinook & Loral – 6.8%ABV 16.8P
The Bruery – Bakery: Banana Bread – BA Bourbon Imp. Stout w. Bananas & Walnuts – 10.2%ABV 21P
Vonseitz Theoreticales – Paul – BA Bourbon Sour Ale – 7.1%ABV 16.8P
Vonseitz Theoreticales – Provender Brett – Farmhouse Ale – 6.5%ABV 14.5P
Vonseitz Theoreticales – Sea to Sea – BA Whiskey Farmhouse Ale Blend – 6.2%ABV 14.4P
Vonseitz Theoreticales – Valkyries Nest – BA Red Wine Wild Ale w. Fruit & Spices – 7.4%ABV 17P
Vonseitz Theoreticales – Yuri's Ale – BA Cab Sauv. Sour Ale w. Blackberries, Blueberries & Smoked Sea Salt – 7.4%ABV 17P