Get your hands on the beers that are flying off shelves in The Big Apple, Evil Twin NYC!

Not only do we have cans to make your shelves shine, but we also have a great selection of KEGS! Check out the pricelist to see some gems, like:
Nothing says "America in the Fall" like caramel-covered apples washed down with a tall glass of spiced apple cider, so close your eyes and let this beer take you on a journey you across The Pond!

Caroline's Over-The-Top Salted Caramel Apple Cider Donuts
Fruited Sour Ale / 7% ABV
This sour has got our all-time favorite fall treat flavors of salted caramel, fresh picked apples, cinnamon, and vanilla.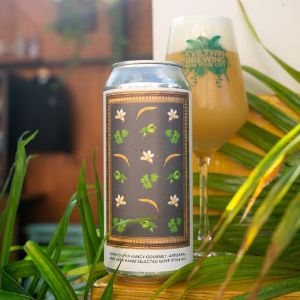 Super Duper Fancy Gourmet Artisanal and Uber Hand Slected Gose Style Ale
Gose / 4%ABV
A rebrew of our fanciest Gose, this time with aged hops, gourmet Italian wheat, the cutest coriander seeds, our hand selected vanilla bean, and Nordic deep sea salt. Aged on American oak.